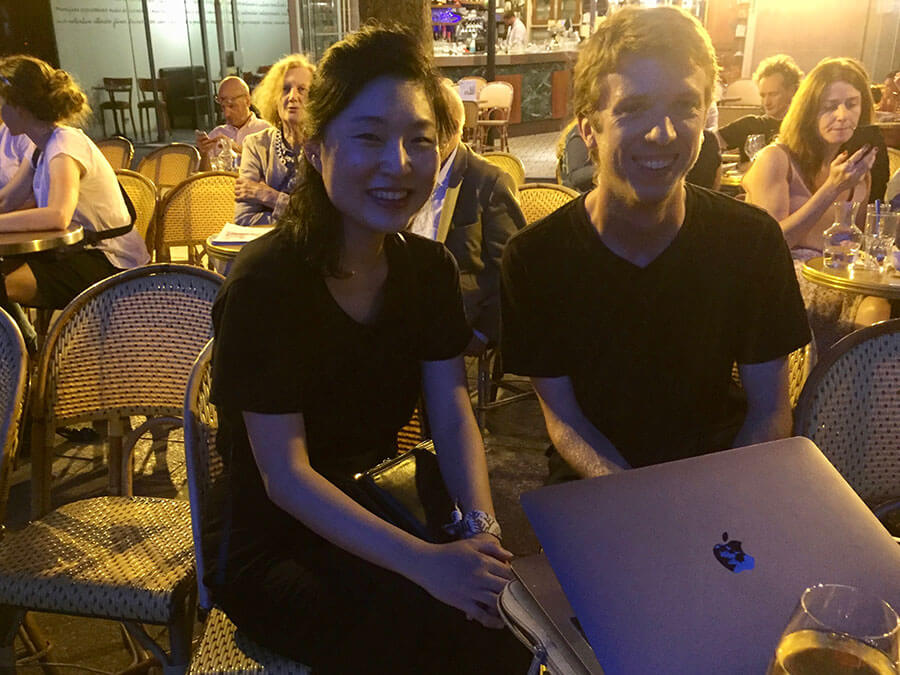 Art
in Life
"I have always had a huge interest in drawing the environment and people around me since I was a kid. I grew up in a very remote area in South West France near Toulouse. Where I lived with my family, we had no neighbours. It was a great place to grow up and be creative.
The inspiration for the Rendez-Vous Silk Scarf started when I moved to the city. The overwhelming feeling of people around me was such a new source of inspiration.
My design is based on this idea of urban choreography: people crossing paths but not knowing each other. Accumulation and repetition are the themes I am developing since moving away from the countryside.
For Mont Kiji, I decided to express these themes organically by picturing the mass movement and fluidity of people that I experience in daily life." Louis Tamlyn
Discover the artistic life of Louis Tamlyn through the Rendez-Vous Artist Collaboration Project..
Click on thumbnails below to discover all episodes of the collaboration
Tamlyn Artwork has been exhibited in London , Nairobi, Munich.
He works in Paris and gets diploma from BA Jewelry Design, London. Louis Tamlyn opens up to his studio for the collaboration project with Mont Kiji.