Heart
This Custom Made Silk Scarf lets you travel from Antelope's Canyon in Arizona to Saint Sulpice Church in Paris.
The heart shape canyon with the light coming through makes the silk scarf alive.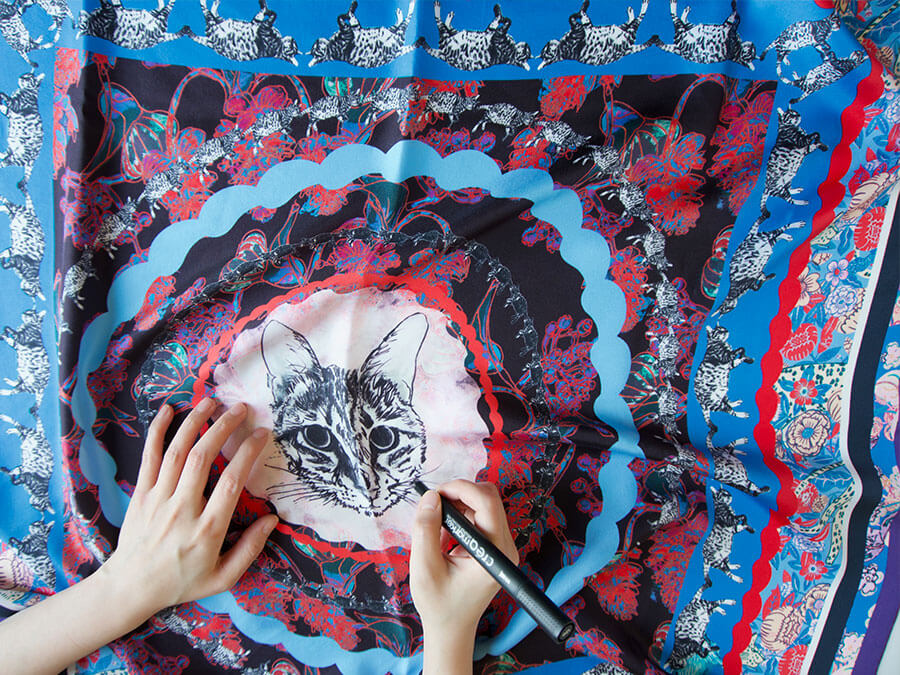 Your Beloved Pet
MonTresor Silk Scarf is a truly personal gift.
Photo of your pet will be worked graphically to be the part of a luxury silk scarf. Think ahead for your special gift!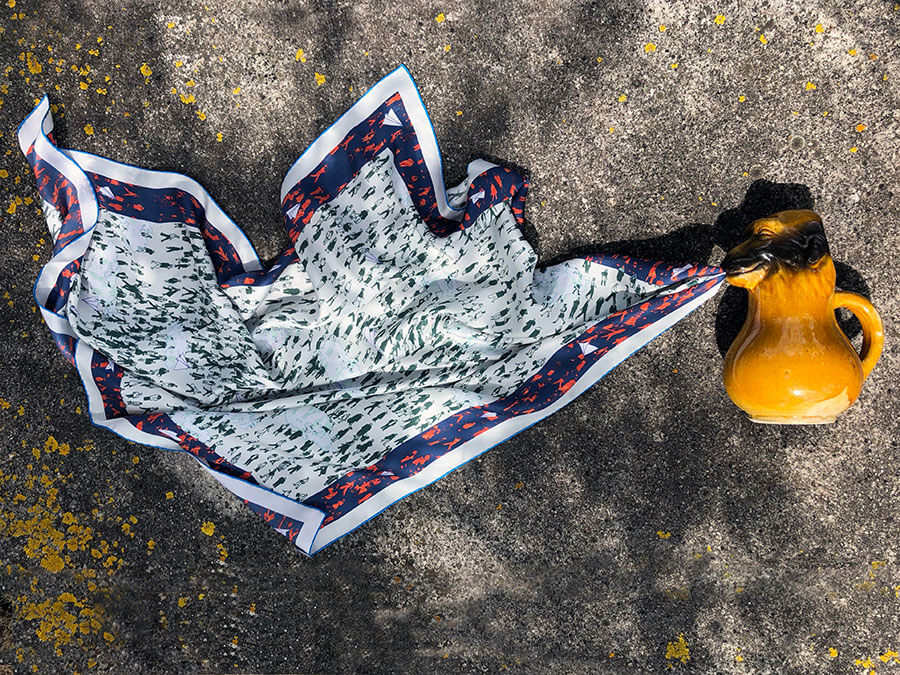 Louis Tamlyn always had a huge interest in drawing the environment and people around him. He decided to express these themes organically py picturing the mass movement and fluidity of people that he experience in daily life!