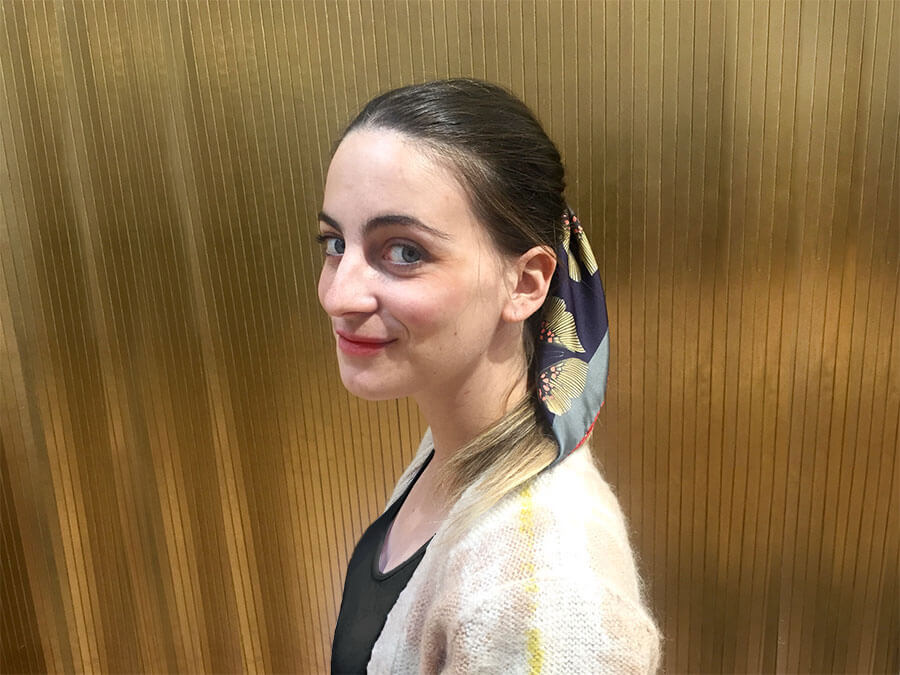 Little something that changes everything.
Little touch of Silk that makes you stand out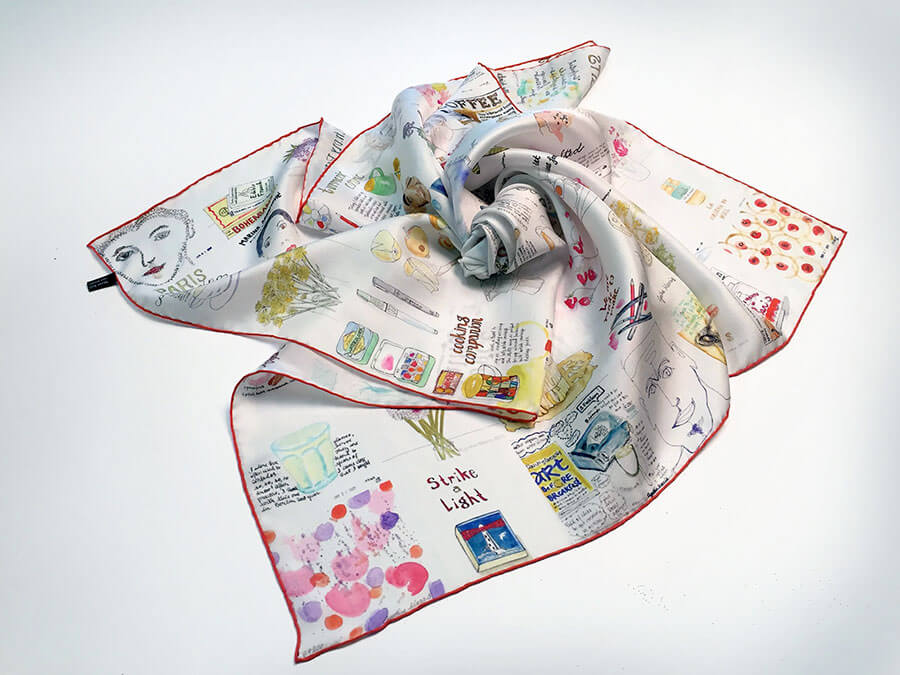 My Personal Scarf
All your sketches for a year on one scarf: places you traveled, people you met, things you like.
Most beautiful scarf is the one you create for someone special.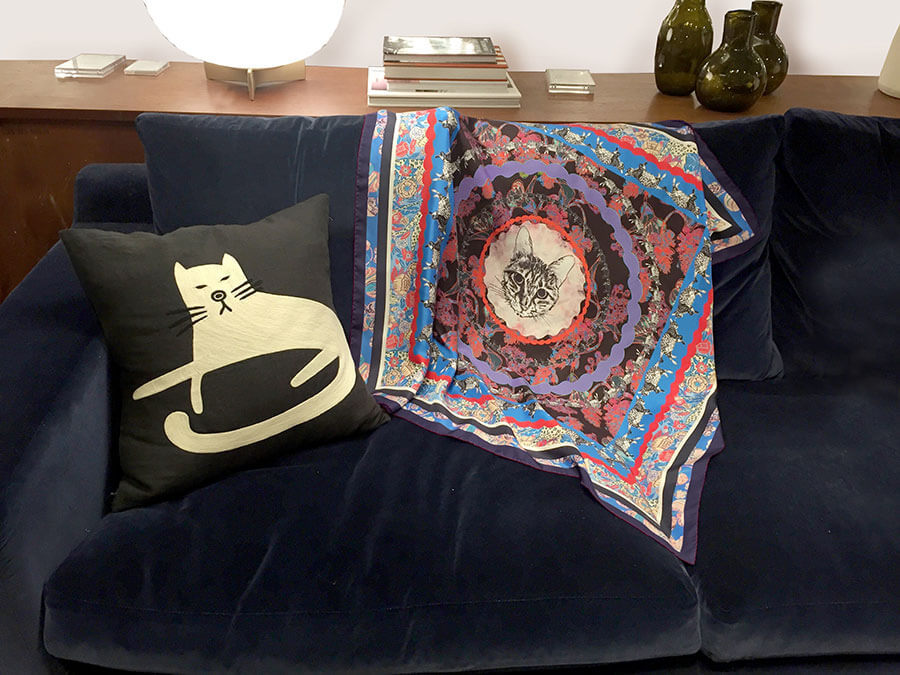 My Pet, MonTresor
Be your beloved pet be a hero of this Personalized Scarf, MonTresor. Photo of your pet will be worked graphically to be the part of a luxury silk scarf. This one of a kind gift will touch the heart of your loved ones.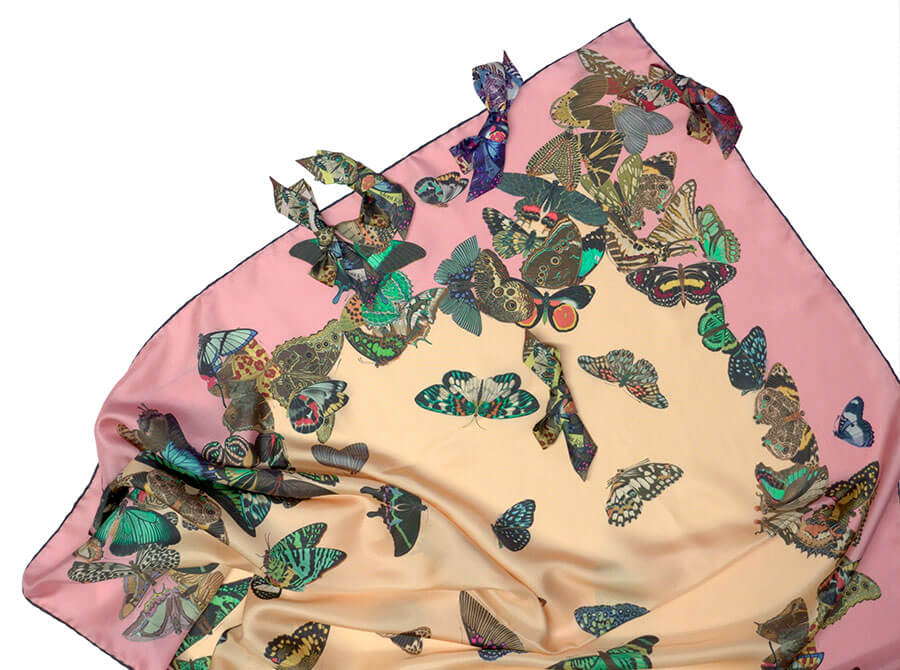 Butterflies are like flying flowers with minds of their own, some bright, others dark, mysterious with infinite variety.
They are not only pretty but hold lots of symbolism: renaissance, change, endurance, hope and life. Like a chrysalis our French woven fine silk turns into a butterfly printed Silk Scarf, landing on your shoulders or caressing around your neck.