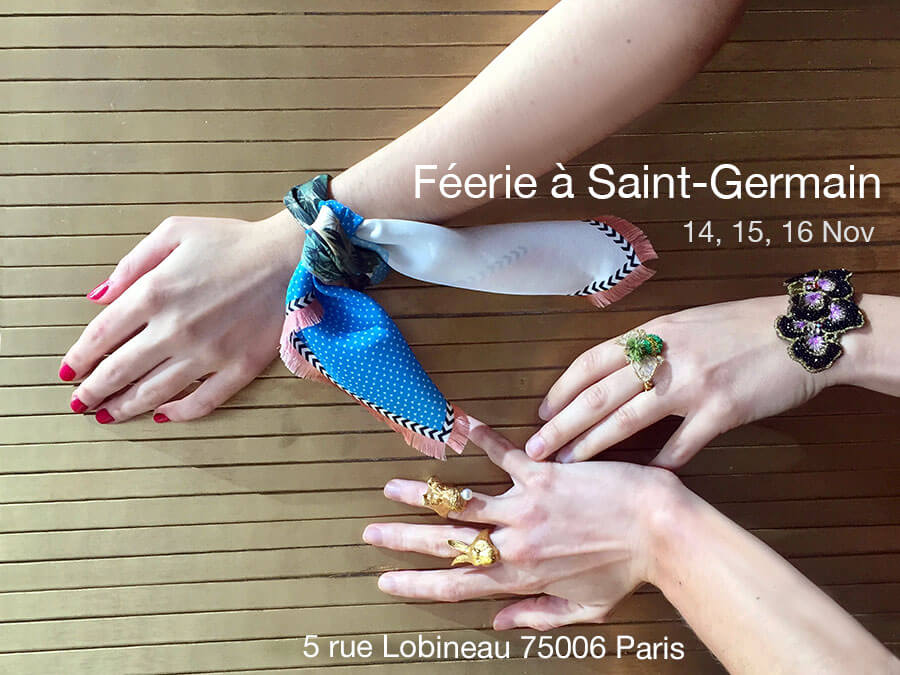 Wonderland in Saint-Germain
Discover sumptuous, one-of-a-kind, luxury accessories showcased in an exceptional pre-holiday
Wonderland Pop-up Shop. (How to get there)
Perfect, unique treasures for your own pleasure and style, or to give as enchanting Christmas gifts.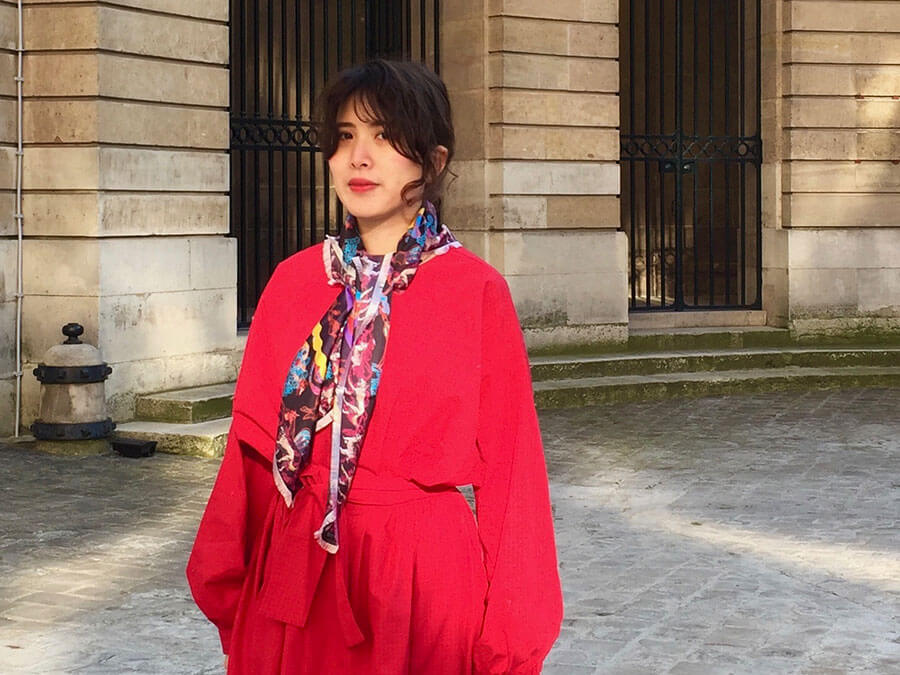 Happy Memories
"My two rescued dogs are not only part of my best memories of my childhood but they also taught me love, beyond the differences and difficulties. They made me realize how my family will always be there for me, for the better and for the worst. Both dogs are gone and they will always be closed to me with this Custom Made Scarf."
Hand Embroidery
Hand embroidery requires both creativity and discipline. Delicate gesture on a fine silk twill to pass your tender thought to someone you love. Think ahead to order hand embroidered initials for a special gift
Butterfly is like love, it grows secretly and appears suddenly surrounding you with splendid colors, it comes and goes and twirls and whirls around you. Embrace a little bit of love with the Flying Romance Collection!