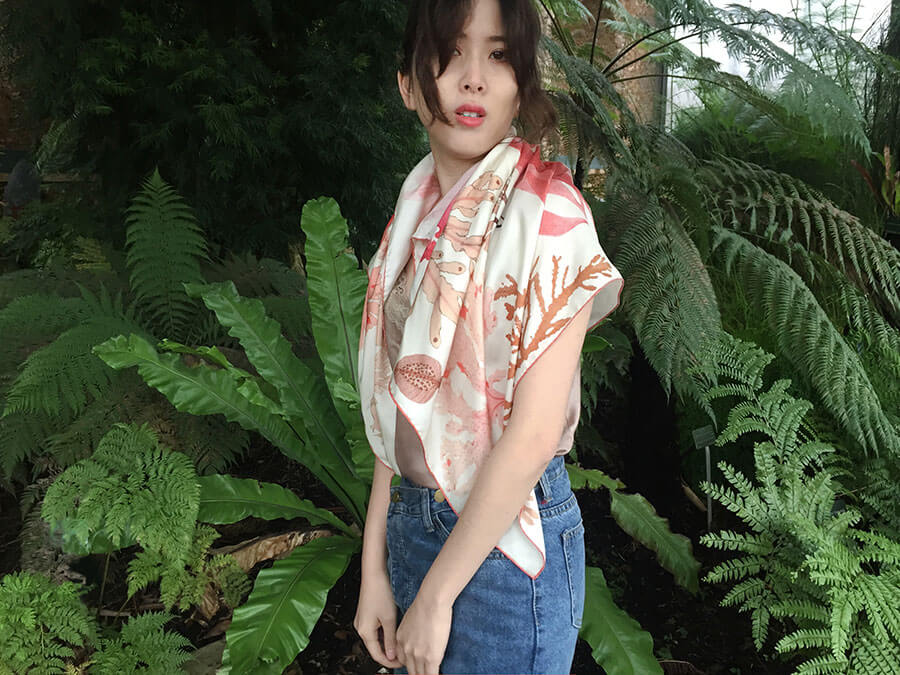 Exotic Algae Flower
I dream to be as supple and as soft.
I dream to be as peaceful and as gentle.
I dream to be elsewhere in OceanBlossom Silk Scarf.
Mandala
Coleman has been taking pictures of ephemeral graffiti works on the streets. This particular one called 'Mandala' was taken during his visit to Denver. This sober design somehow has light within and conveys peace and calm. Denver to Paris then to Austin, this Custom Made Scarf will find where his friend is eventually.
You and your beloved
For you and your special someone, Together Scarf is available in Personalized Silk Scarf Collection. Wether it's just for two of you or for a special occasion such as engagement or wedding, this is to celebrate love. We will work on your initials or photos in the floral frame for you to cherish important milestone in your life.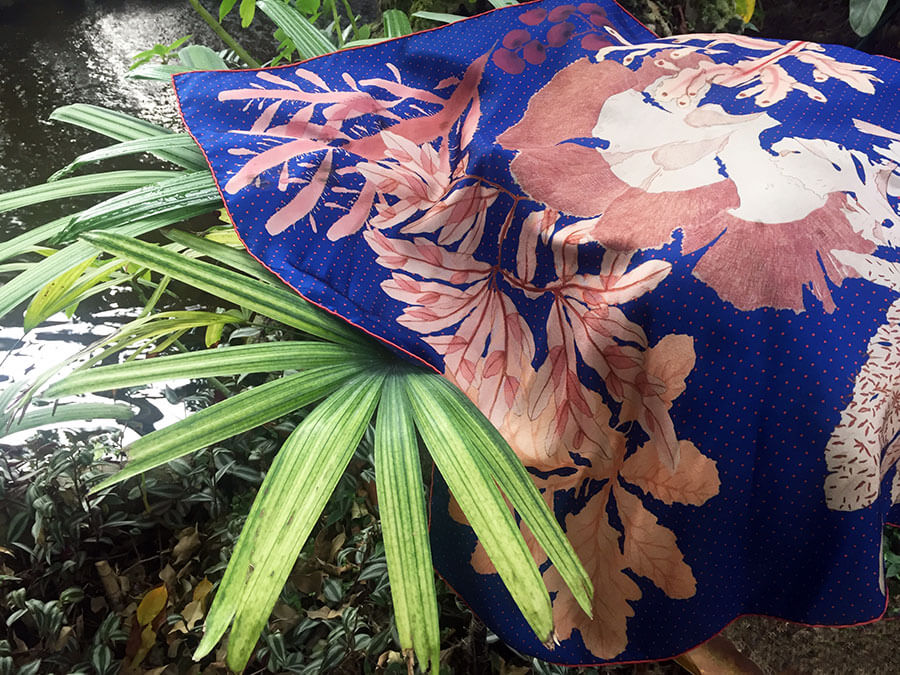 Great variety of underwater algae are depicted, almost ethereal and poetic manner on this AlgaeForest Silk Scarf.
Not only they are beautiful, surprisingly many organisms, from small fish to birds and even whales, use the thick blades as a safe shelter for their young from predators or even rough storms.