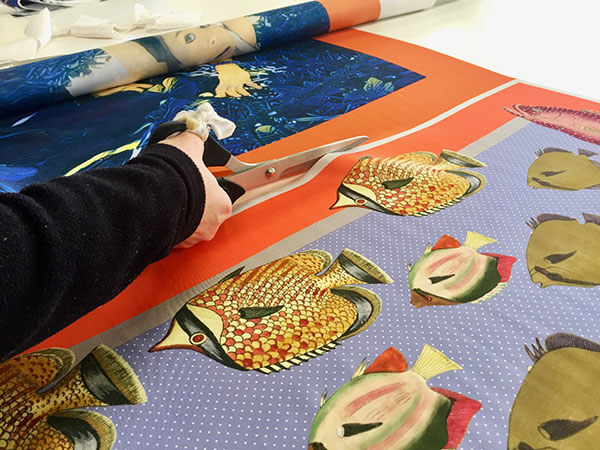 Mont Kiji Team
Being 100% Made in France is challenging but it's a choice we made and we are proud of it. Supporting an aging silk industry in Lyon region and preserving the fading artisanship is very important to us.
Allowing the customer  freedom to design and to order an individual scarf, one at a time, by solving the production issues is our every day motivation.
All our Scarves are Woven, Printed and Made by the highly skilled, century-old artisans in France with great care and attention.
Founded in 1956, heirs of the traditions of the Lyon Silk Industry for 50 years. Family structure that calls on generations of knowledge and skilled craftsmanship.
A century old company renown for it's know-how of finishing silk fabric and mastery of both industrial and artisanal technique. Printer of high fashion brand with French government certificate of 'Entreprise du Patrimoine Vivant'.
Family own business specialized in finishing scarves of high quality. Hand finishing together with various finishing is possible.